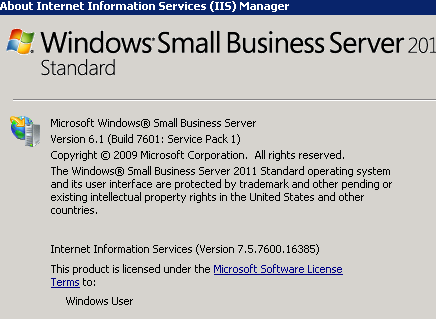 Hi,
I have SBS2011 and I noticed that Inetpub folder is located in F drive. I like to move it to C drive.
When I open F:\Inetpub, I see a bunch of W3SVC folders under F:\Inetpub\Logs\LogFiles. Fyi this server does not host any websites.
How can I move it safely?
When I run IIS Manager, I see this under Help/About.
Thanks.