Hi Experts,
I have a workbook that has a table with a long list of names.
I want to copy the list of names and split it into two columns so it is easy to print.
I also have a small list that I also want to copy into the same remote sheet without splitting.
I would love it if it was easy to change the size of the range if names are added, or if columns change later on.
Thanks so much
Have a look.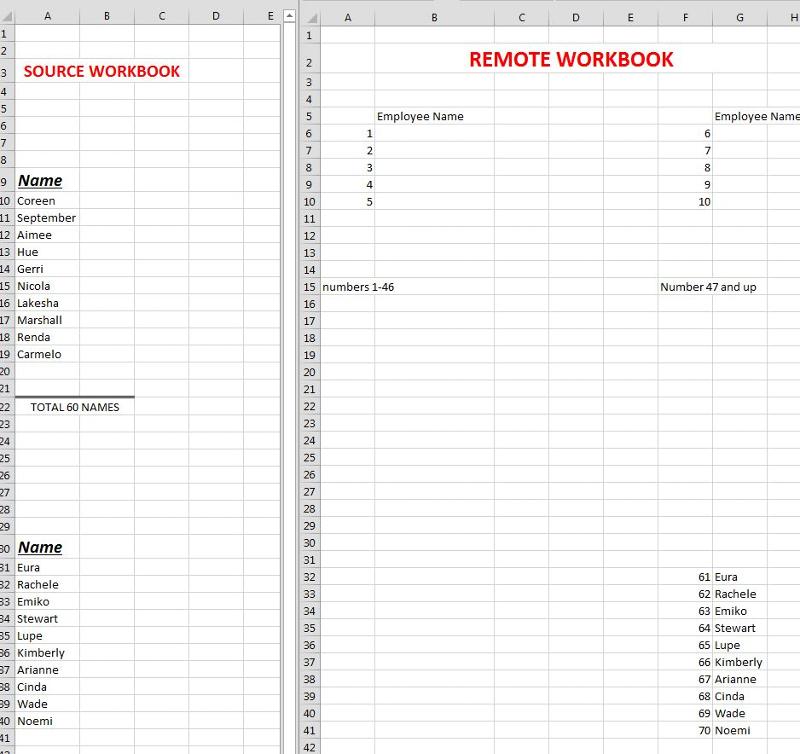 Source.xlsx
Remote.xlsx