I have enabled RemoteApps on a Windows 2102 R2 RDS server.
From a Win7 client all works well if I use a browser to access the RDS server, manually install the (self signed) certificate and use the remote-apps.
However, on the same client, when I try to add the remote-apps through Control Panel > RemoteApp and Desktop Connections wizard I keep getting a certificate error. (below)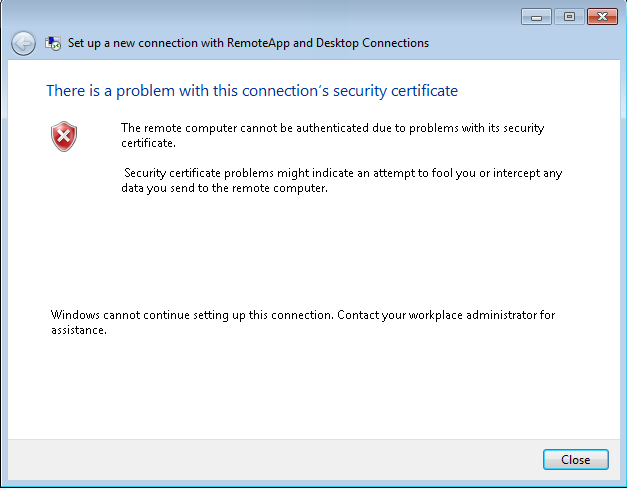 * I have installed the (self signed) certificate into the Trusted Root Certification Authorities on the Win7 client.
Any help would be greatly appreciated.
thanks