Hi,
Since reloading my
Acer TravelMate 8573G
with
Windows 10
I am having intermittent Wifi connection issues.
The Laptop was previously on Windows 8.1, I did a clean install to Windows 10.
Wifi Network Adapter:
Qualcomm Atheros AR5B97
Wireless Network Adapter.
Drivers: Version 3.0.2.181 (2015/03/02) - provided by Qualcomm Atheros Communications Inc.
- I have checked and made sure that I have the latest available drivers.
- I have checked that my Laptop is on the latest Bios Firmware.
- I have removed the Wifi Adapter from Device Manager and re-added it.
- I have tried disabling and enabling the Wifi Adapter various times.
- I have restarted my Laptop several times.
- I have restarted the Access Points where I am having the problem.
- I have disabled the power management on the Wifi Adapter so that Windows may not switch it off.
The problem is not Access-Point specific as when the Laptop gives this problem it won't connect to any Access Point or Hotspot. I have three different ones at the Office, all setup to use
WPA2 AES
: NeatGear AP, Huawei LTE Router and LG G3 Phone with Hotspot - Laptop won't connect to any of the three, so it must be Laptop-specific (Windows 10 or driversm, other settings or incompatability between Windows 10 and WPA2 AES Wifi network perhaps...?)
On a normal day the Laptop will connect fine to Wifi, and then suddenly (randomly) it will just loose connection to Wifi while I am working and if I try and re-connect it says "Unable to connect to network" and then it's over, it usually won't connect again for the rest of that day, but tomorrow when I get to work or tonight late when I am home it will connect to Wifi again, then for a few days it might be fine and out of the blue it will loose connection and start with it's nonsense all over again... it is very random.
Please see screen shots of the events that I am getting when the connection to Wifi fails.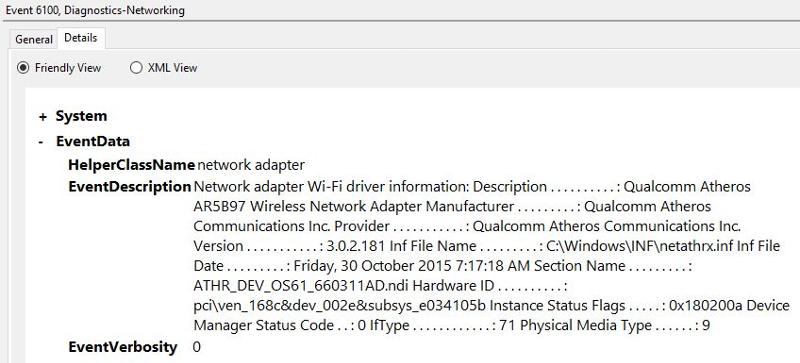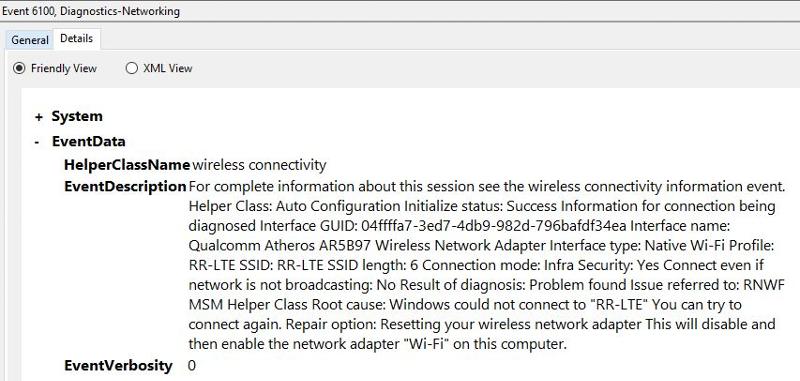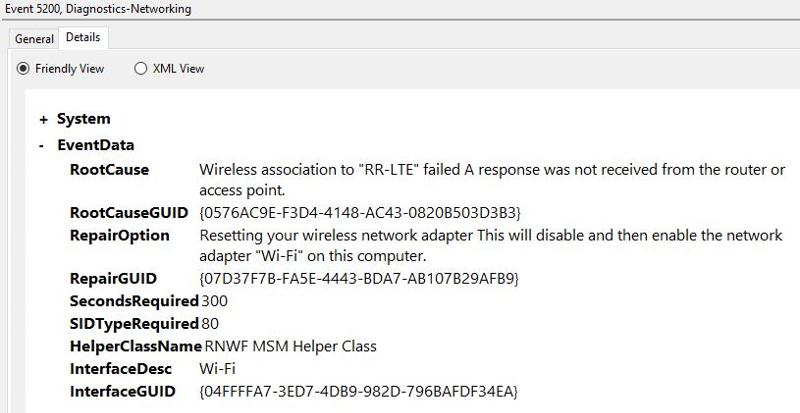 ee04---Wifi-Adapter-Driver-Propertie.JPG