Hi,
I am accessing my Raspberry Pi 3 from my WIndows 10 Laptop through VNC/RDP.
Now, I installed Samba in RPi. I am following a tutorial for that in the following link "
https://www.youtube.com/watch?v=MDZzBDL2TTw
"
I also followed a link from "
http://raspberrypihq.com/how-to-share-a-folder-with-a-windows-computer-from-a-raspberry-pi/
"
What I have done till now:
1. I installed Samba in RPi
2. I created a Folder Named PiShare in RPi.
3. I checked the following lines in
workgroup = WORKGROUP
wins support = yes
[PiShare]
comment=Raspberry Pi Share
path=/home/pi/share
browseable=Yes
writeable=Yes
only guest=no
create mask=0777
directory mask=0777
public=no
4. I created a shared folder in RPi with following command
mkdir PiShare
sudo chmod +777 PiShare/
5. Now when I want to see that folder from Win10 Laptop I am getting the following screen. Neither RPi nor PiShare folder is visible in my network location.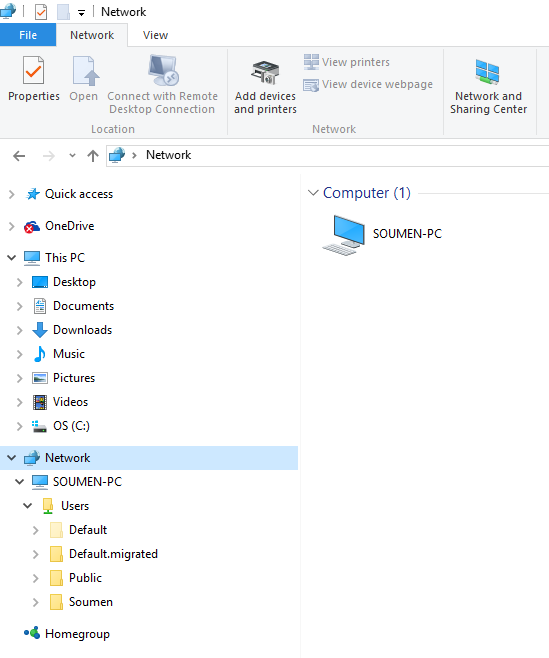 Please help
Regards,
Soumen