Problem: ESXi 5.5 NTP client is not getting NTP time from a Windows Server 2008 R2 that is set up as a NTP server via registry configuration. The NTP server configuration goes something like
this here
.
Firstly, here is the ntp.conf:

Same problem if I use version 2 or if I specify no version at all.
Now I restart the ntpd service and check the log:

Then I check the ntp synch and the system time.

Obviously, the offset is huge and it is not getting better.
When I try synching time with Windows clients using
w32tm /resync /force
with the same NTP server as configured above, all works fine. I have tested by changing the time on the server, then synching the clients to the server. But this fails for the NTP client on the ESXi.
I tried disabling the firewall on the ESXi:
esxcli network firewall set --enabled false



Checked that the Firewall on the Windows 2008 R2 server was off in all its profiles.
Tested pinging the NTP server, it replied.
Everything should be OK, but the time is not synching on the ESXi.
Here is how looks like via the vSphere client: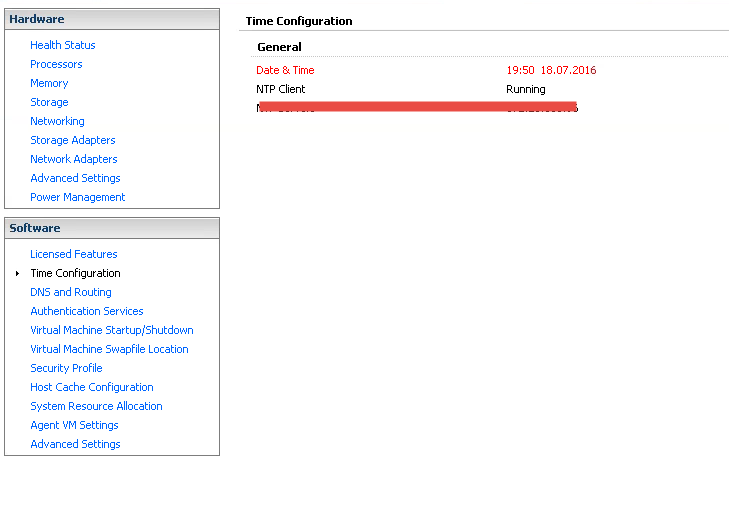 Any suggestions?