We have OSX Server running on a Mac Mini over here at the office, and would like to grant employees VPN access to it. We also have an EDGEMax router. I know very little about routing beyond the basics - and am having some difficulty getting it running.
Here's the port forwarding/firewall rules I've set up in the router: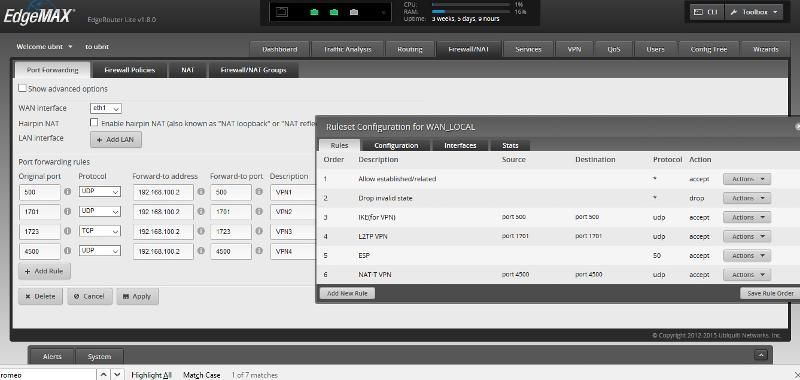 ...and I've set up OSX Server per these instructions.
https://www.julianevansblog.com/2016/03/os-x-server-5-0-x-how-to-configure-l2tp-vpn.html
--- but every time I attempt to log in to the server - it either says that the connection failed, authentication failed, or there was some error in the connection negotiation.
Am I missing something? :) Thanks in advance!