Hi,
In my web application when a user clicks on close button i want a box to appear with following content :
Text :
Changes you made will not be saved
Buttons :
1)
Close
2)
Don't close
I tried using the window.confirm  It shows dialog like :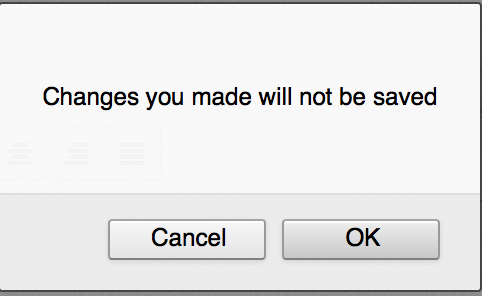 I couldnt find how to change the names of the buttons.
Some places its mentioned that you cannot change it. What alternative ways are there ?
Thanks