I had a problem with a install of Office 2007 on a Windows 10 machine , the laptop is a Asus Zenbook Prime , and it has a IPS Full HD 1080p with a screen resolution up to 3200x1800.
this is how it looks like and it cannot be resized (windows key + Arrow left or right does not work on it as well) :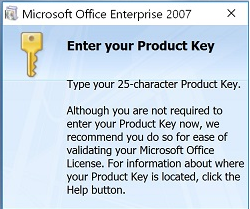 Changing the resolution on the current Screen does not fix the problem
I have installed it using only the keyboard ( Enter key , Ctrl + V for the serial , Tab and space then enter key to accept the license , enter , tab and context menu to choose full disk installation ... and so on ...) so it's not a problem.
But the problem would maybe repeat it self in the future ... with other applications ...
What would be the procedure to permanently fix the window Size ? also is this related to some sort of compatibility mode on windows 10 ( i noticed blue border on the application ) ?