I am quite a newbie to system admin world but have sorted out random problems in the past.
I had a task to prepare domain controller which i think i did and create a DC with dns on a windows 2008 R2 as DCPROMO ran fine.
Now i am trying to join Windows 8 To this server but getting this error:


DNS was successfully queried for the service location (SRV) resource record used to locate a domain controller for domain "test.tus.com":
The query was for the SRV record for _ldap._tcp.dc._msdcs.test.tus.com

The following domain controllers were identified by the query: win-iokdrl8pn6l.test.tus.com

However no domain controllers could be contacted.

Common causes of this error include:

Host (A) or (AAAA) records that map the names of the domain controllers to their IP addresses are missing or contain incorrect addresses.
Domain controllers registered in DNS are not connected to the network or are not running.
I have given DNS ip address in the windows 8 machine and able to ping both test.tus.com as well as win-iokdrl8pn6l.test.tus.c
om.
Just to let you know these are completely FRESH INSTALLATIONS AND THERE ARE NO SETTINGS AT ALL.
Finally i went to the server and on server manager was seeing few errors. screenshot is attached below.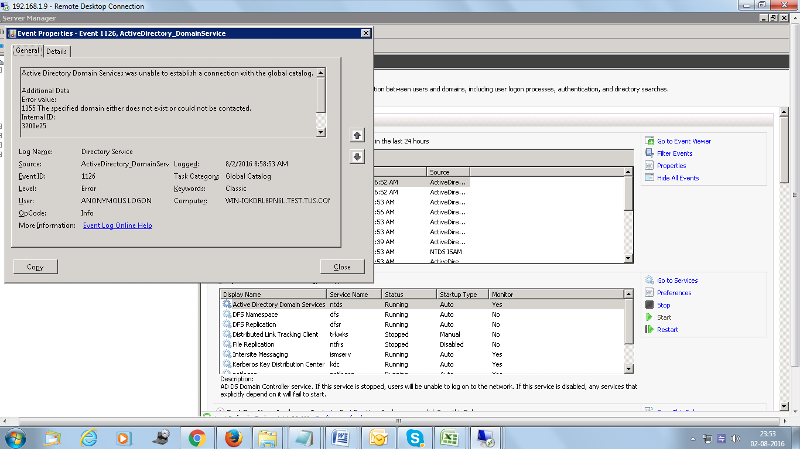 I have also ran dcdiag command though i hardly know about it (internet research) and here are the results.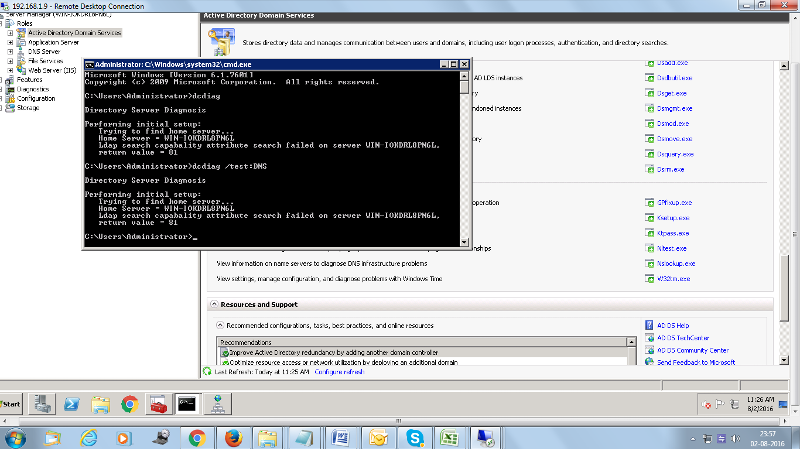 Please help me as i have already spent too much time in research.