I have a select list that is populated by the result in a query.
For example:
The result is 'Car'
so 'Car' is shown in the select menu. Thats fine.
Problem is I'd also like to show the other choices ie: Truck, SUV, Minivan etc. in case they made a mistake and need to select a different one.
So doing that is simple enough, as I loop through the possible choices after the select list is populated with the user's choice ie: 'Wagon'.
Where its a bit 'off' is because I loop through all the choices, I show 'Wagon' again in the list. Ideally I'd just want to have 'Wagon' in the list as the 'selected' choice and not repeat it.
Any idea how that is done?
Here is the image of what is going on (may help)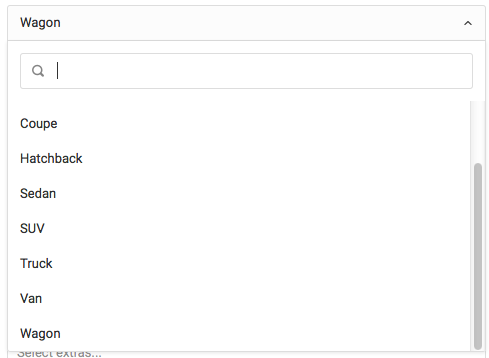 Code I'm using is:
<select  class="select" id="category_id" name="category_id">




@if(!isset($vehicle->category_name))




<option>Choose type...</option>




@else




<option  value="{{ $vehicle->category_name }}"> {{ $vehicle->category_name }}</option>




@endif





@foreach ($vehicle_types as $vehicle_type)




<option  value="{{ $vehicle_type->category_title }}"> {{ $vehicle_type->category_title }}</option>




@endforeach




</select>