Head out to
http://brucegust.com/kitchen/stunt.php#
Click on "select options" and you'll get a screen that looks like this: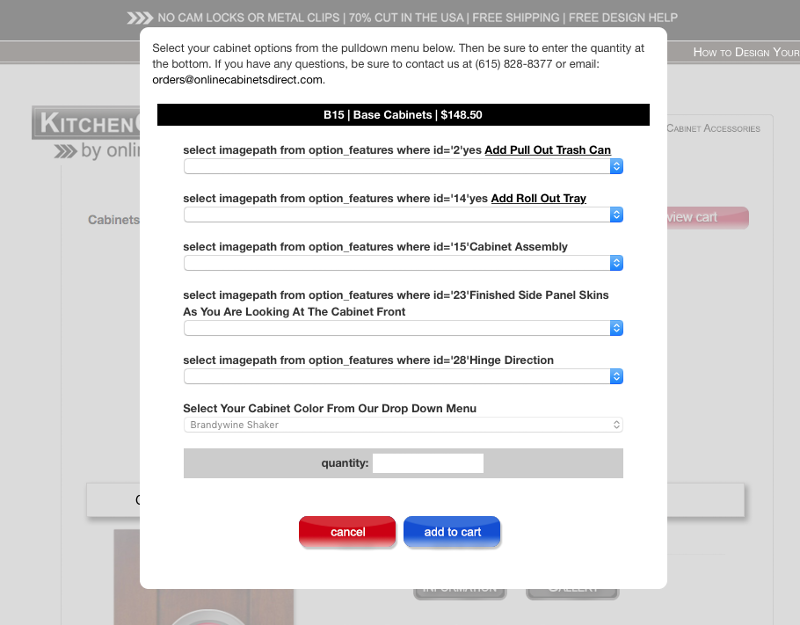 Click where it says "Add Pull Out Trash Can." There should be a tooltip that pops up with an image. You'll get the image in Windows, but then it freezes up. In Safari, it doesn't reveal the image at all.
I've botched things somewhere. What's wrong and how do I fix it?
Thanks!