Good morning,
Got a client who is saying SQL Server is VERY sluggish, and even through its got 16Gb RAM and running one database instance which isnt big, its taking several minutes to execute a basic query.
There are indexes, and looking into the query using tools 'Execution Plan' seems to say it will be good.
However looking at the 'Activity Monitor' the memory is very high:-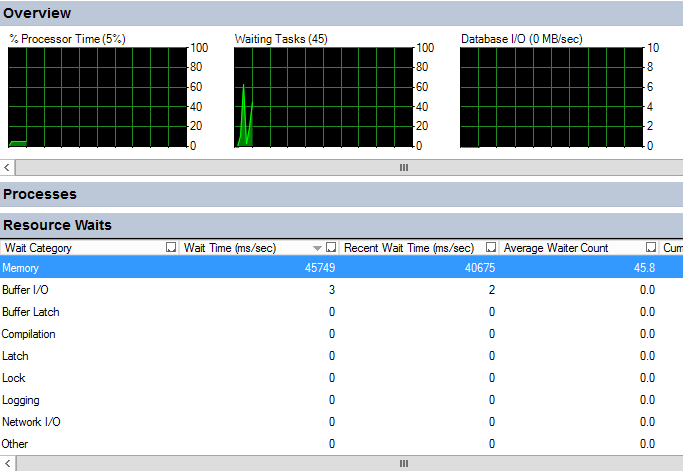 Its running SQL Server 2014 with SP2.
Any ideas what I can do to reduce it?