I need to get VS 2008 studio working on my Win 10 PC. I have an old dot.net 3.5 Windows CE app I need to debug.
Actually it was working fine on Win 8.1 before I upgraded to Win 10.
I get this 1603 error message after approx 60 minute install - Repair/Rebuild of VS 2008.
[08/11/16,13:00:00] Microsoft .NET Compact Framework 3.5: [2] Error: Installation failed for component Microsoft .NET Compact Framework 3.5. MSI returned error code 1603
See also attached error log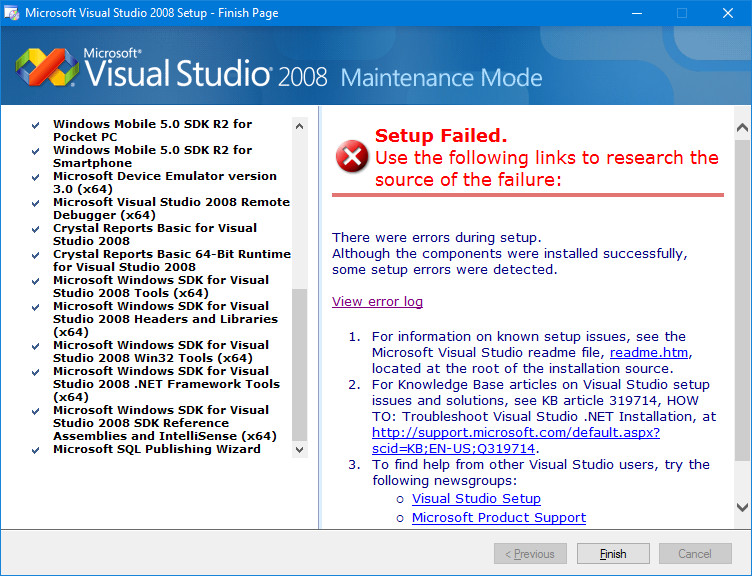 dd_error_vs_procore_90.txt