I've got a "features" table with a "part_number" column in it that needs to be updated according to the "feature_door_id" column in the "doors" table.
There isn't a real relationship between those two tables, however...
There's a "product_id" column in the "products" table that can help, I just don't know how to structure this update statement that makes the correct association.
It looks like this: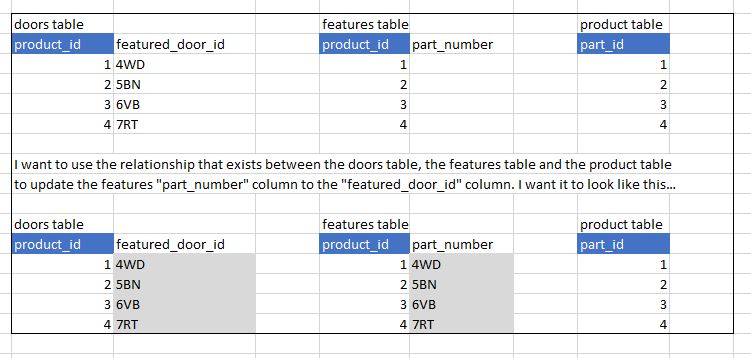 I want to use the relationship that exists between the three tables to help me update what's in the "featured_door_id" column to the "part_number" column in the features table.
How?