Hi Experts
I'll be happy to make this a Live Gig
A new client of mine has a Fortinet Fortiwifi 60c set up by previous IT company
The WiFi has been set in a different subnet.
i.e. LAN, server, router = 10.0.0.x /255.255.255.0
Wifi = 10.0.1.x / 255.255.255.0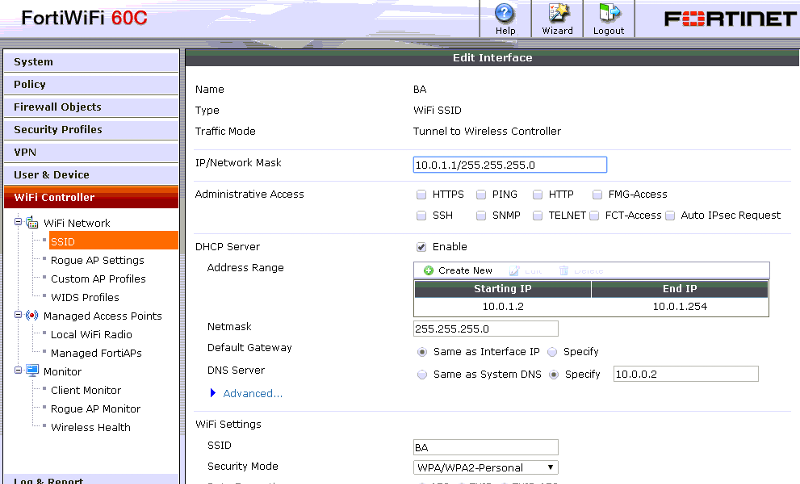 I have 2 issues with this setup
1. speed through the WiFi is soooo slow. e.g. copying a 30MB file from the server on the same site takes several minutes trhough Wifi and a few sec on the wired network
2. Name resolution is not working, i.e. wifi devices cannot ping by name even though I set up the Windows server to be the DNS server in the DHCP config of the Wifi
I have been looking for ways to
1. change the WiFi setting to
   - either get its IP from the Windows server DHCP
   - or to define an IP range which I can exclude from the Windows DHCP server
2. find out why this Wifi access point seems so slow.
Debug so far:
1. Restart router; No difference to speed
2. Change WiFi IP & IP range for Wifi on router : Wifi stops working altogether
Any suggestions ?