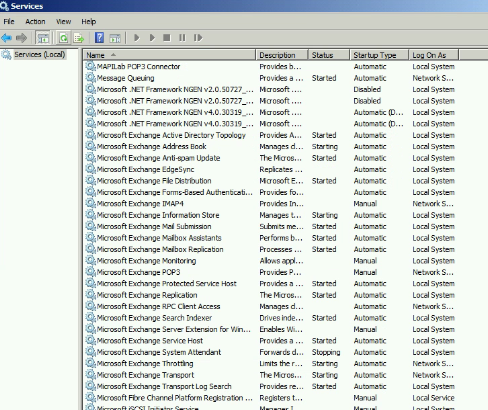 Hi,
I have a SBS2011 Server and it was reported that users were not getting emails.
So I am connected to SBS2011 and noticed that CPU was at 100% by Microsoft Exchange Search ExSearch.exe.
When I opened Services.msc, I noticed that Microsoft Exchange Information Store is stuck in "Starting" and I have rebooted the server a few times.
Should I assume that there is an issue with Exchange Database?
What would be next step?