I have a large Excel file with about 9000 lines of data.  The data on the sheet is formatted similar to this, but repeats with different names: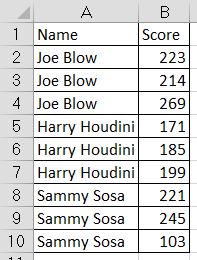 I need to change this to a format similar to this:

I will be doing this for multiple years, so on more than just one file.  Is there a batch function that can be run to do this?