Hi, I have a POP3 account and an IMAP account. The IMAP is with Gmail.
It's set up as recommended here:
https://support.google.com/mail/troubleshooter/1668960?authuser=1&hl=en&rd=1
But I wanted to see the emails in my usual POP3 inbox. So I set up a rule.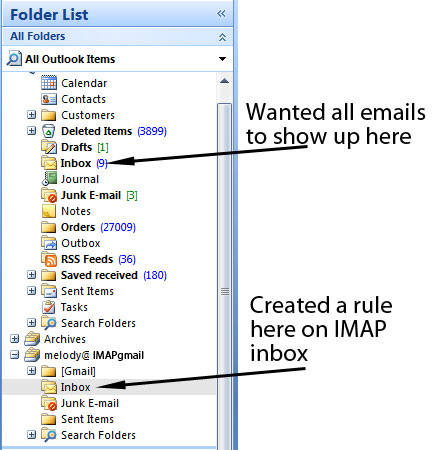 The rule says,
But the boss says this is removing the emails from the server, and when I go to the gmail account online, there are no emails in the inbox.
Two questions:
1. Could the rule be causing the emails to disappear from the server?
2. If not, what is and how can I fix it?
Thanks, I'm using Outlook 2007 on Windows 7.