I need to know what settings need to be configured in our Windows Firewall GPO to ensure the Windows Network Connectivity Status Indicator is allowed through. We've had some issues with programs not working because of issues with this so we need to make sure it is configured to be allowed through the firewall.
Our users get a warning note on their network connection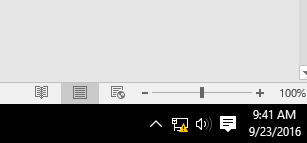 and when they look at the connection it states "No internet connection" even though they
do
have internet connection. It does impact things like being able to use online resources in things like Microsoft Word. If they try to insert "Online Pictures", for example, they will get an error that they are not connected to the internet.