Hi Guys,
im having some problems with Hyper-V backup.
Environment:
Host machine: Windows server 2012 R2 running BackupAssis.
2 Guest machines are running windows server 2012 R
we had Veeam backup installed on host before but we uninstalled as suggested by BackupAssist.
after uninstallation and hyper-v reboot, we still couldn't backup one of the guest machine through backup agent.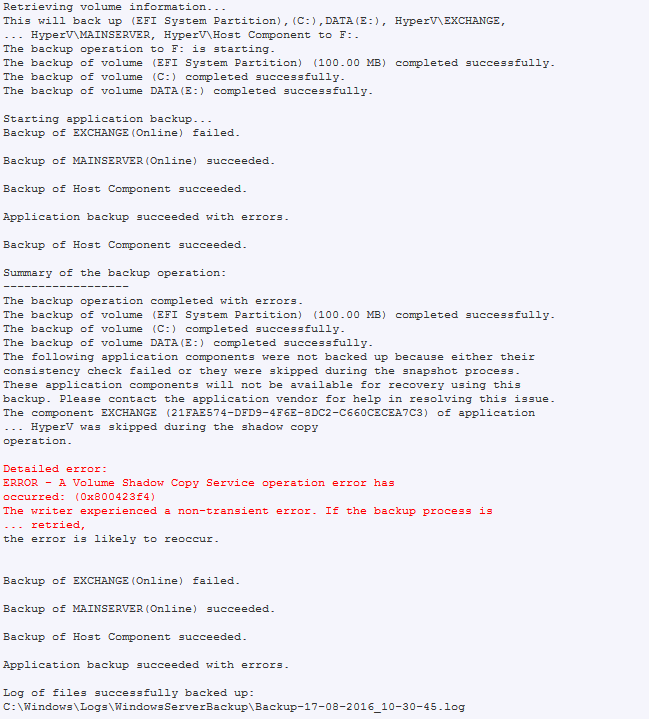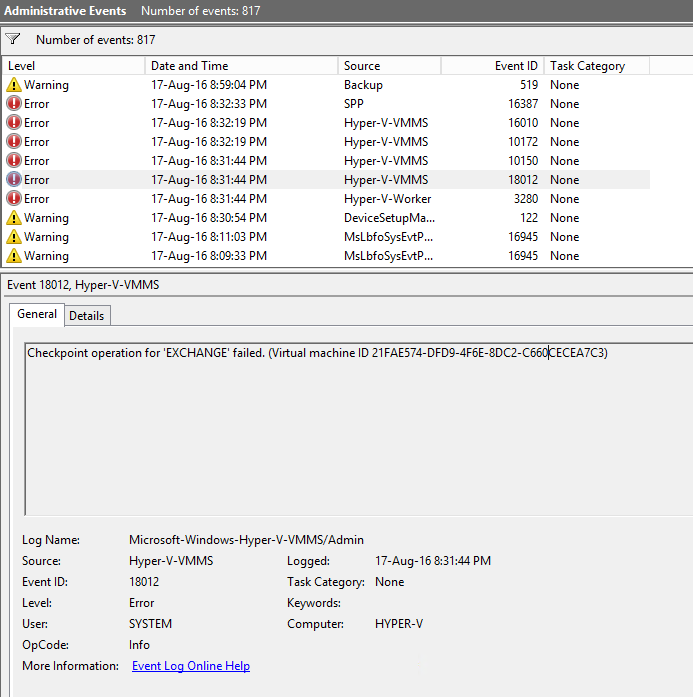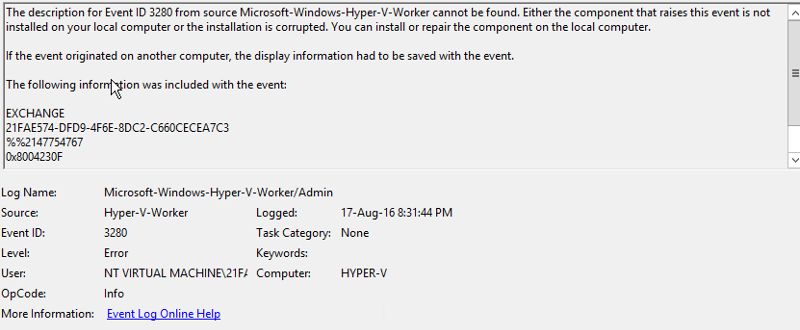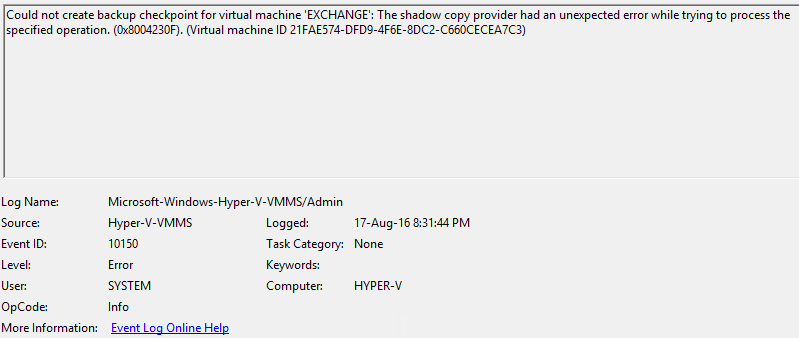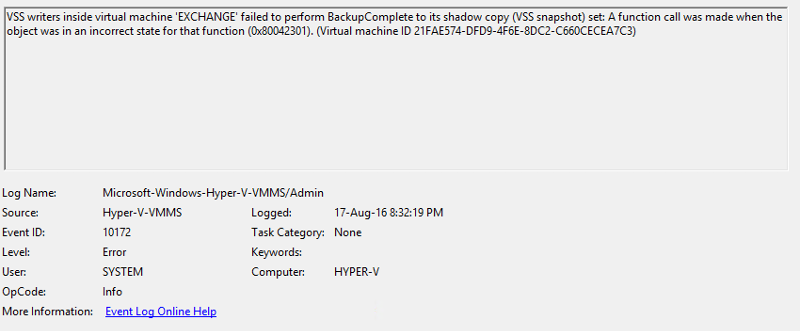 i have ran "vssadmin list providers" and "vssadmin list writers" on guest machine on question: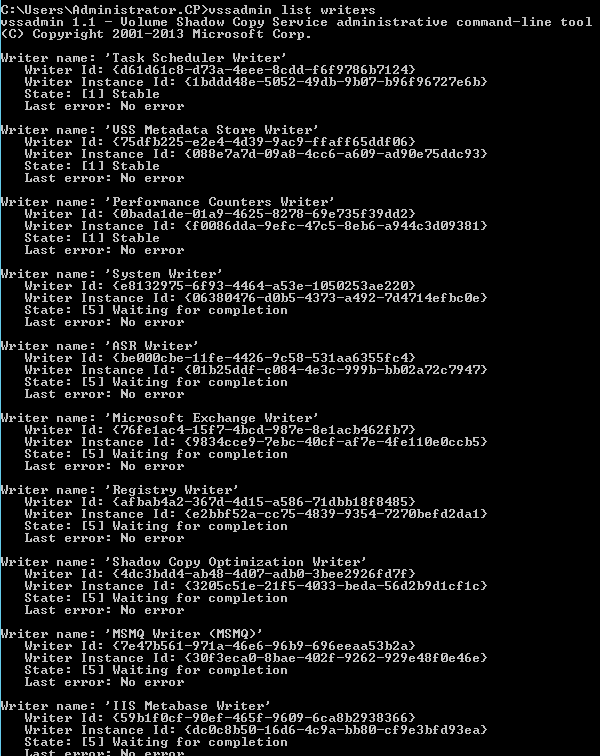 note that there are some writers' state are "
Waiting for completion
"
rebooting the guest machine didnt change the state, could this be the cause of the problem?
Thanks in advance!