I'm moving into a new datacenter, and they are providing me two WAN links, with each WAN connection I get a separate /29 block, and I also get a /24 public IP block that will be advertised between the two connections. Now I don't have my own ASN. They said this is fine and we will just use a private ASN and do BGP peering, and a default route.
I have two Cisco 3945 routers - one router will connect to WAN link 1, and the other will connect to WAN link 2. See diagram below: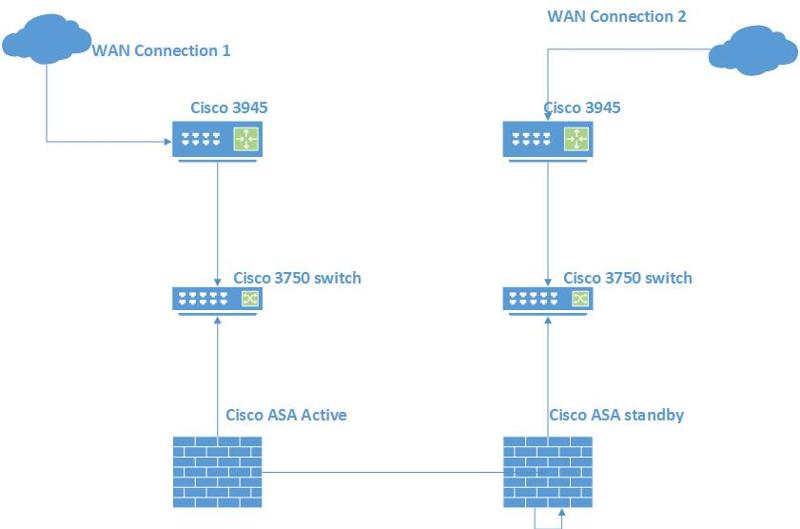 Can someone provide me with a sample configuration of what the BGP configuration on the routers would look like in my scenario. Thanks.