I am running a get-publicfolderstatistics
in Exchange Management Shell to list a couple of properties of each Public Folder.  The result is returned as expected.  
I then run the same command again and pipe the result to a CSV file, I see the result differently - please see the attached.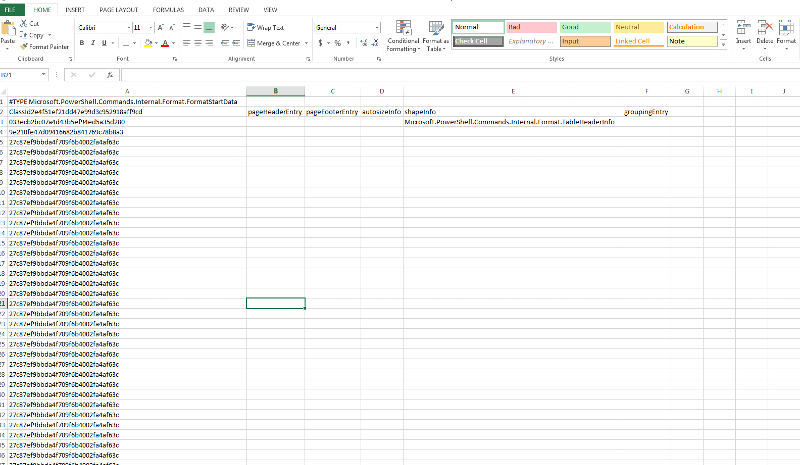 Please advise how to fix this.  
Thanks,