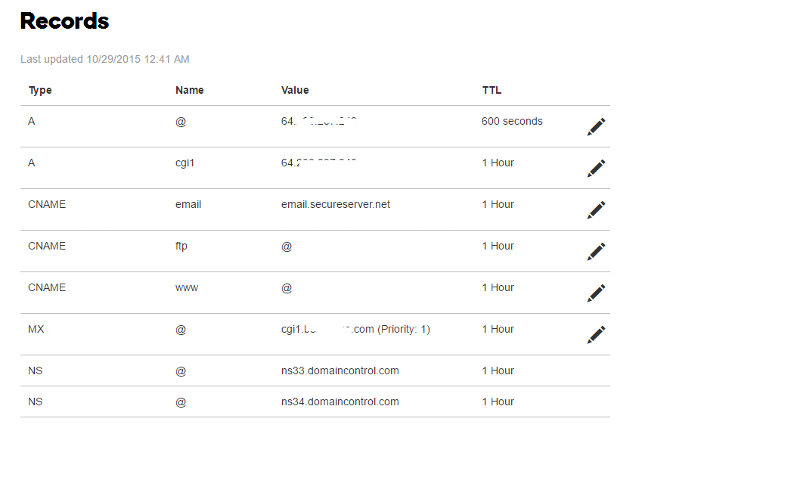 Hi,
I have Exchange Server 2010 running on SBS2011 at customer site.
An ISP is providing email service for this customer (for the company domain like Company1.com) and I have MAPI Lab POP3 Connector running on SBS2011.
So Exchange server is NOT set up to receive incoming emails DIRECTLY.
They purchased one more domain (like Company2.com) and want to create one email account. For just one email account, I don't like to pay for email service from ISP.
Is there a way for Exchange Server to receive emails directly for this new domain?
Here is the Godaddy domain DNS settings. Fyi, I am running
www.Company2.com
website on the same network where this Exchange 2010 server is running. So 64.x.x.x is IP address where web traffic is sent to.
I wonder if I can simply add 64.x.x.x IP address under MX record. Will that do the trick?
Then what do I need to do in Exchange Server to deliver incoming email (sales@Company2.com) to an internal user whose email address is User@Company1.com?