Hi All,
I've just updated the firmware on our SAN disk.  It completed successfully.  We have 10 volumes and 9 are running as expected.  1 is in an inactive state.
The SAN is an HP P2000.  The volume is 2.6TB, there are 3 virtual machines on the volume.  I'm not sure if its relevant but the disk is a VMFS3 that is showing as 2TB (0.6TB lower than the volume, so i guess there's a file size limit).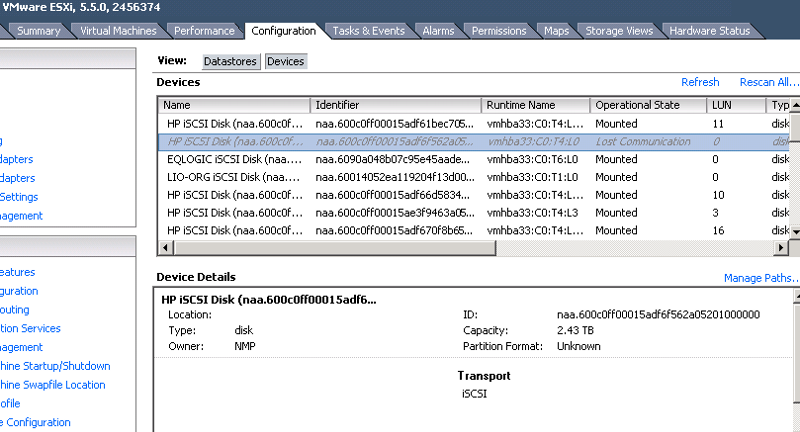 All help is welcome.