Here's the code that I'm using right now that's working great...
if($_SESSION['guarantor_session']['PaymentWithin30Days']==0)




			{




				$javascript_message="<script>";




				$javascript_message.="alert(\"Hello, ";




				$javascript_message.=$firstname;




				$javascript_message.="!\\n\\nJust a reminder - You have made a payment within the last 30 days according to our system.\\n\\nThanks!";




				$javascript_message.="\")</script>";




				echo $javascript_message;




			}	



In the end, it looks like this: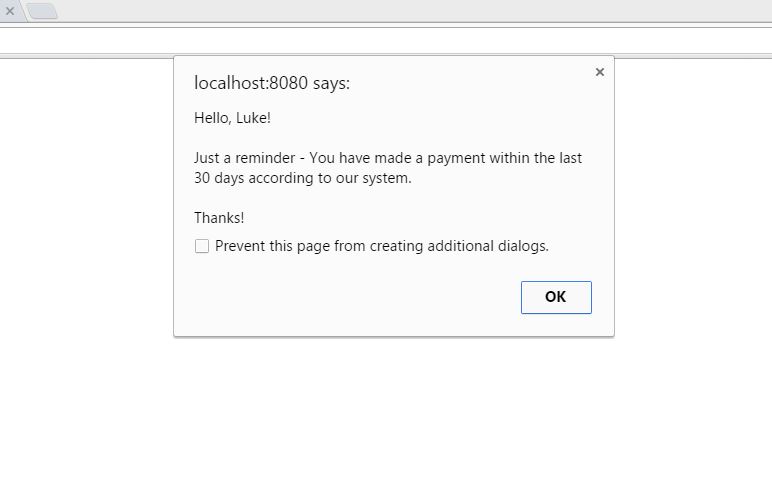 If one can be satisfied with a purely utilitarian look, this is great. If, however, you want to try and dress it up, here's where I'm running into some problems.
I've been able to determine that you can't customize an alert, at least not in basic JavaScript. Still, I'm wondering if there isn't something I could do, perhaps through CSS or something that would allow me to better match the color scheme of the actual site or just get rid of the verbiage that says, "localhost" says.
I've seen several things via google, but I want to hear from some specific sources that can give me some options so the end result looks better. The functionality works great, I just want a better looking alert.
How?