Hello,
I am trying to find a way to edit the fields that are shown in the user contact card in Outlook.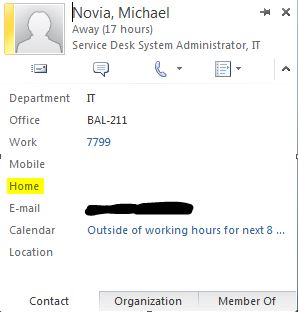 I would like to change the field Home to something like Work 2 where the full 10 digit office number of the user can be shown. The Work field is already occupied with the user's internal extension which seems to replicate from the AD account properties in the Telephone Number field under the General tab. Under the Telephones tab, I am entering the 10 digit number in the IP Phone field which is what I would like Exchange to pull from to display the number in the Outlook contact card.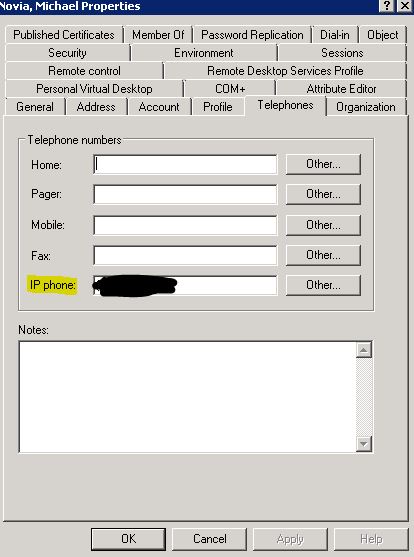 I have tried making some changes in the Details Templates Editor. but that only seems to allow me to change the appearance of the Outlook address book entries and does not make any changes to the Outlook contact card for users.
I am pretty much at a beginner level when it comes to Exchange, so any help on this matter is greatly appreciated. By the way, my organization is using Exchange 2010.
Thanks,
Mike