Dear Experts,
Need help with VBA code on an button onClick event to randomly display a student's picture and name on the form where classID equals studentClassID.
Does anyone have sample code I could work from? I saw some code online for images in a filed but wondering if it's possible with the attachment field.
Also would like to use a time and run through about 10 pictures before the students see the final picture select displayed on the form.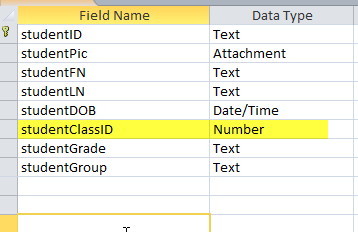 Thanks!