hi OSX folks
i would like to know how the heck the Maps app accurately determines my current location on OSX, based on my current public IP address, or my Wi-Fi AP (how?), or something else?
on Mac Pro Mid 2012, which in my understanding has no GPS chips equipped, can only accurately determines my location over Wi-Fi. if I open Maps while on wired connection, i got below message asking me to turn on my Wi-Fi, which ultimately goes to the internet through the SAME broadband connection as my wired interface. in other words, the two interfaces share the SAME public IP address.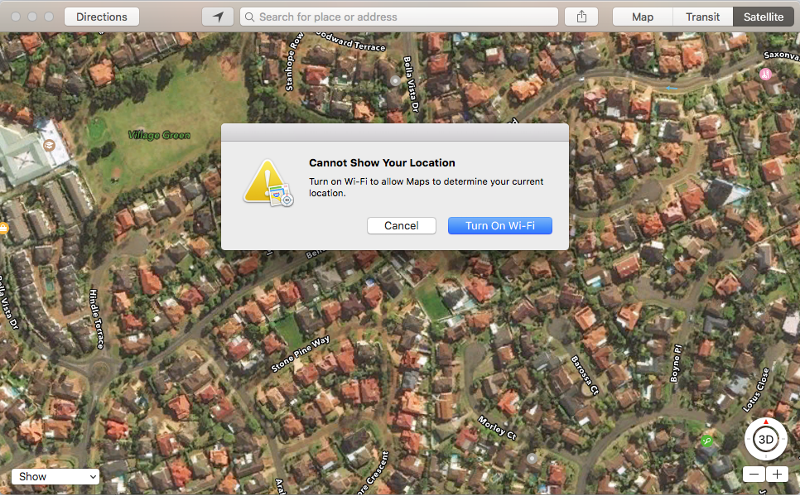 so what makes the difference? why has to be Wi-Fi?
thanks heaps,
bbao