Folks,
Currently working on an 2012r2 RDS deployment - pretty much plain vanilla as far as I can tell, we have
PDC
BDC with RD licensing
RDP session host 1 with Connection Broker and RD Gateway
RDP session host 2
My issue is with the collections as appearing on server 1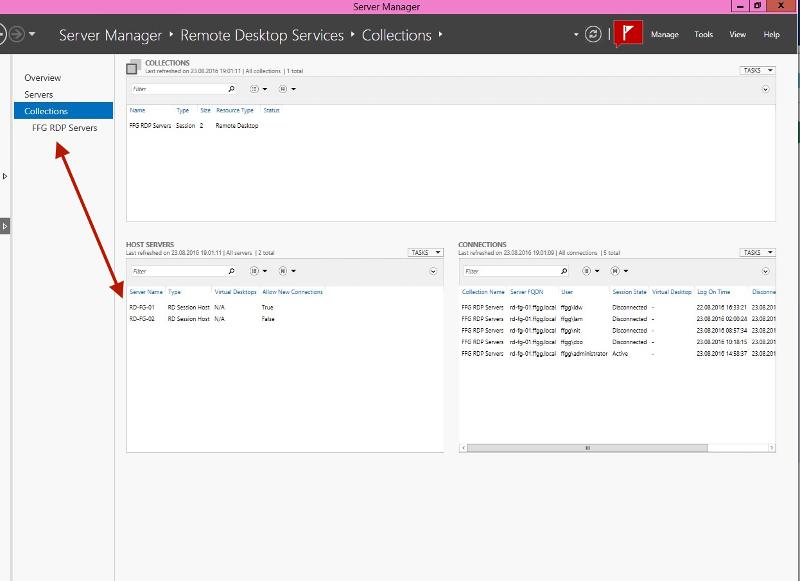 and server 2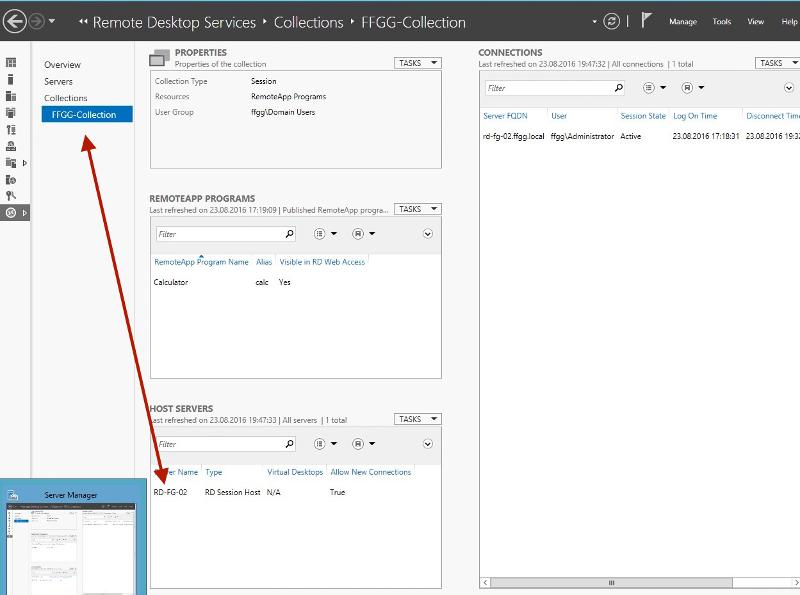 Note the discrepancy...
Where are those collection stored ? In the AD (I would suppose) ? Why would they not show the same thing on all domain joined machines ?
Any info / suggestion / pointer most appreciated !