Hi Experts
Could you point how to deal with this intricated Relational Integrity when using MS-Access ?
Accordingly to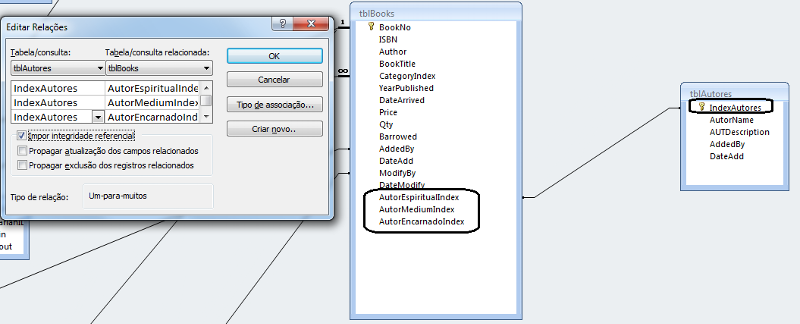 Three columns of tblBooks must have relational integrity with tblAutores at same time, but just one (AutorEncarnadoIndex) or two(AutorEspiritualIndex and AutorEncarnadoIndex) must be filled at same time.
If only one of the 03 columns has "0" value the a insertion could not be performed.
If the relational integrity isn't flagged to all the 03 columns an author that is still been used in a not relationed column, it can be deleted.
Any suggestion?
Thanks in advance.