hi OSX folks
can some one tell me how to view the content of a PKG file in an installation image?
e.g. i'd like to check the Google Earth Pro app's version from the disk image file i downloaded from Google. but when i open the downloaded DMG file, i can only see an installer package file, as shown below.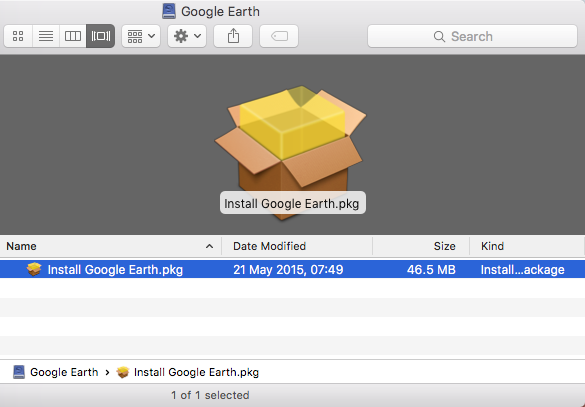 how can i view its content and get the individual APP file?
thanks,
bbao