We were filtering incoming and outgoing email through a spam-filtering service in the cloud. We decided to continue filtering incoming emails, but to disable the outgoing filtering so that outgoing emails no longer go through the filtering service. To disable the filtering the tech support representative for the spam-filtering service company had us delete a configuration in Microsoft Exchange --> Organization Configuration --> Hub Transport --> Network tab. On the network tab, we switched from "Route mail through the following smart hosts:" to "Use domain name system (DNS) "MX" records to route mail automatically.
After making that change, we then went into Services to stop and restart some Microsoft Exchange services. However, some of the services would not restart, so we rebooted.
On the reboot, the server ALSO finished installing some updates that had been pending.
Reboot completes and now the Microsoft Exchange Transport service is hung at "Starting." I don't know whether the hang is due to the updates or to the change in the Hub Transport configuring.
Event viewer has lots of Exchange errors including these: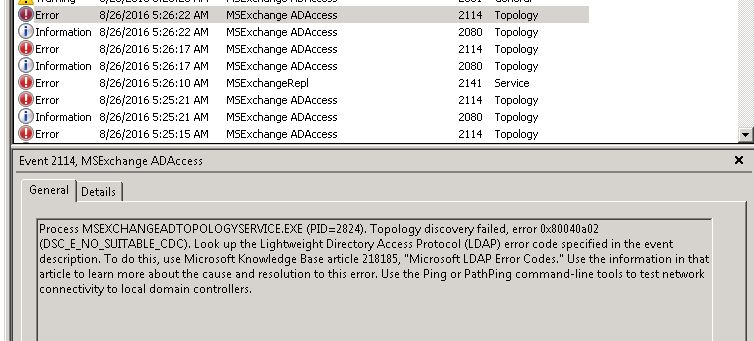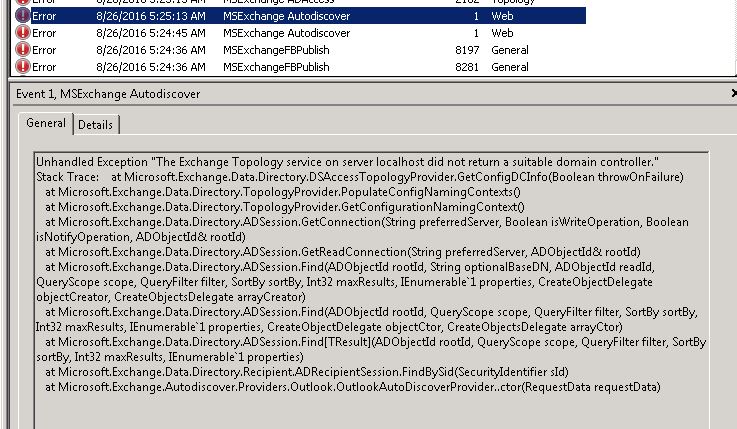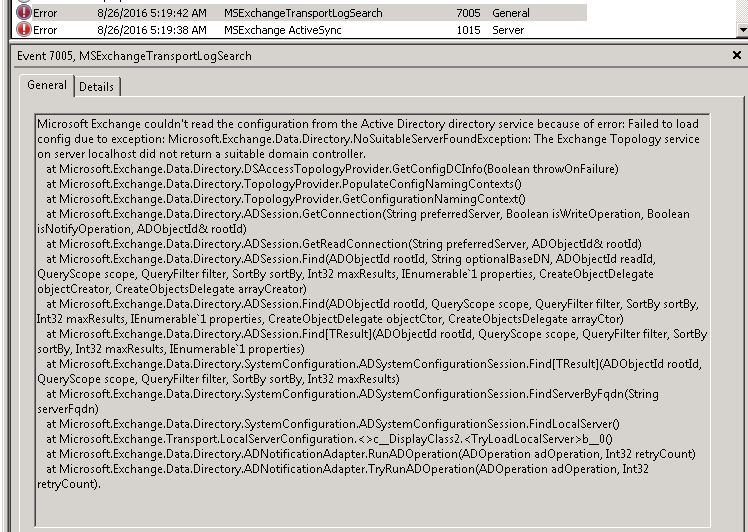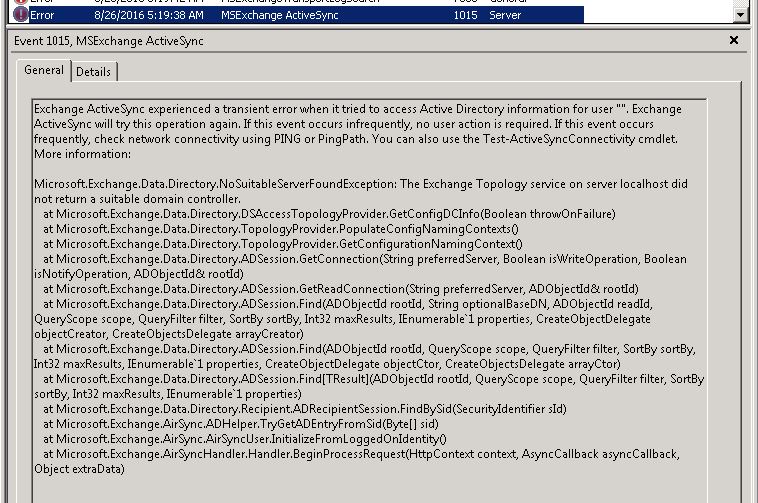 Help please. Thank you.