Hello there Experts Exchange
I want to find out a way, to have this userform to work, so that any cell that has the same folder with task name the same as the userform.
***have the present number display on the userform when start.
***when click on the generate button, change the number to the giving one on the userform.
fyi:
What works
The userform does display the actual column of the selected row on the userform.
and the button with the labels when changed number works.
Pictures in underneath this comment with better understanding code and file as well. thank's again Experts Exchange community.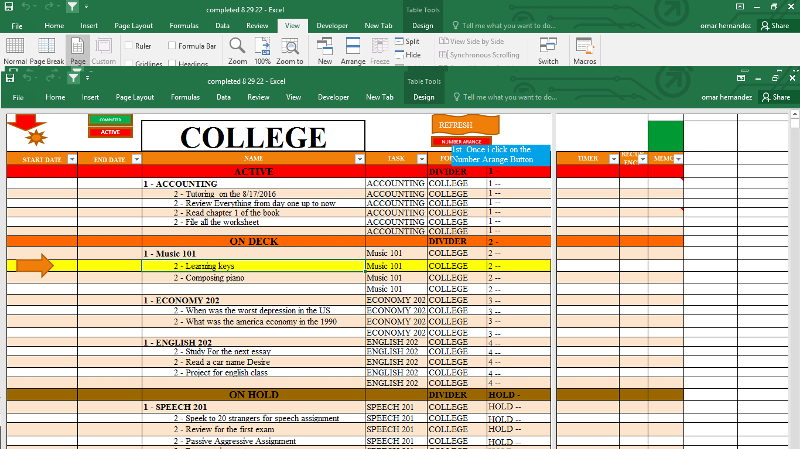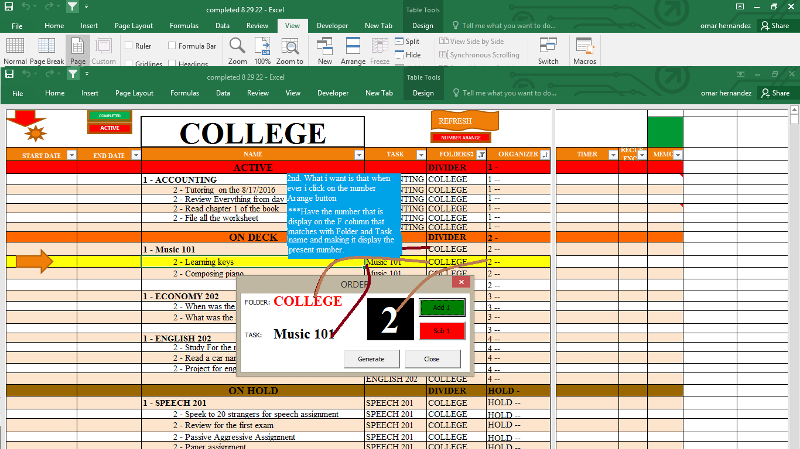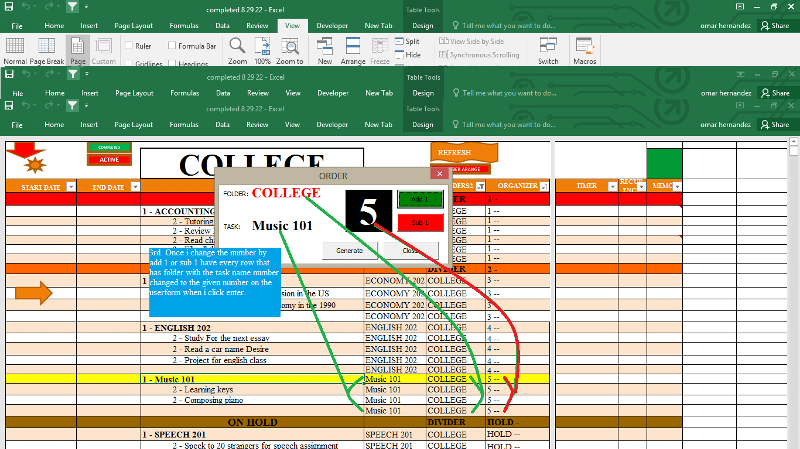 Sub openuserform()




NumberArange.Show




End Sub





Private Sub CommandButton1_Click()




NumberArange.MyNumber.Caption = NumberArange.MyNumber.Caption + 1





End Sub





Private Sub CommandButton2_Click()




NumberArange.MyNumber.Caption = NumberArange.MyNumber.Caption - 1




End Sub







Private Sub CommandButton3_Click()




Dim iRow As Long




Dim ws As Worksheet




Set ws = Worksheets("GENERAL")





If ActiveCell.EntireRow.Cells(1, 5) <> "" Then Label3.Caption = ActiveCell.EntireRow.Cells(1, 5)




    If ActiveCell.EntireRow.Cells(1, 4) <> "" Then Label4.Caption = ActiveCell.EntireRow.Cells(1, 4)






MsgBox "Data added", vbOKOnly + vbInformation, "Data Added"




'clear the data




End Sub





Private Sub CommandButton4_Click()




Unload Me




End Sub





Private Sub MyNumber_Click()





End Sub



completed-8-29-22.xlsm