I received a PowerPoint deck which uses some custom fonts. The fonts in question are part of a family called Titillium Web which is available from Google Fonts.
So I downloaded the TTF font pack and installed it in Windows 10 as per this screenshot: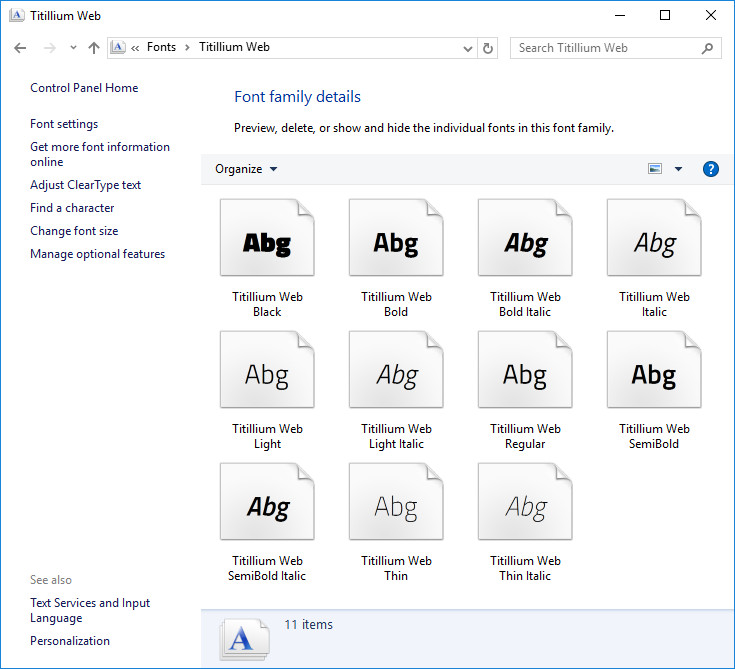 But when I opened the provided deck in PowerPoint 2016 (PC), I can only see that "Titillium" is installed and none of the sub-fonts of the family appear in the PowerPoint UI: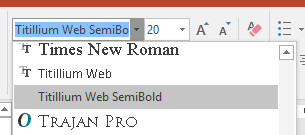 This then causes the text on the slide with one of the sub-fonts (Titillium Web SemiBold) set to be replaced with Arial.
Why is PowerPoint not providing access to the full set of fonts within the family?