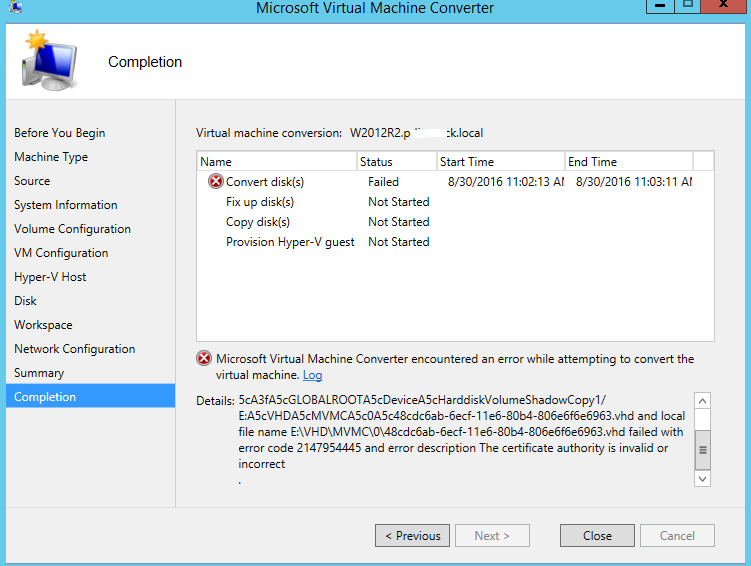 I have Hyper-V (Windows 2012 R2 Server) and I am trying to use Microsoft Virtual Machine Converter (MVMC) to convert a physical Windows 2012 R2 server into a virtual machine in Hyper-V.
It fails during initial stage of conversion.
Value of 'ErrorMessage' = 'MVMC Bits client job on client host W2012R2.domain.local with remote URL
https://W2012R2.domain.local:30443/e90d7b7059564d15f3380a0f34554a5127f1f3cc/0.1.0x15e00000.1.0x7cfba33c.0x0.A5cA5cA3fA5cGLOBALROOTA5cDeviceA5cHarddiskVolumeShadowCopy1/E:A5cVHDA5cMVMCA5c0A5c48cdc6ab-6ecf-11e6-80b4-806e6f6e6963.vhd
 and local file name E:\VHD\MVMC\0\48cdc6ab-6ec
f-11e6-80b
4-806e6f6e
6963.vhd failed with error code 2147954445 and error description The certificate authority is invalid or incorrect
Can you help?