hi Azure folks
i have no idea why an info section of a strange resource is always shown in the middle of screen of other Azure resources. the strange resource was deleted earlier today.
as shown below, when i manage ANY of other resources, the highlighted section (which refers to a deleted resource) is ALWAYS first shown in the middle of screen until i manually close it by clicking its X button. the deleted resource name is also shown in the top menu bar (highlighted) as well, looks like it is a kind of upper-layer resource though actually not.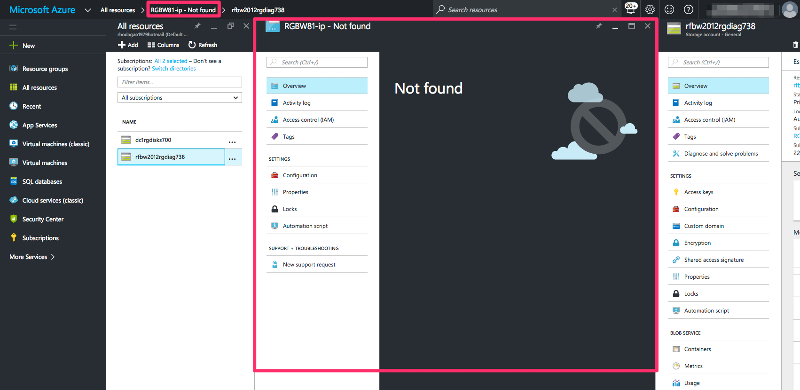 as the resource has been deleted, any included item of the resource is shown Not Found.
this nearly drove me crazy as it appeared for every single resource i manage. it seems i have to delete ALL resources to get rid of it.
anyone here ever experienced the same or similar issues? is it a bug or something i did wrong?
kind regards,
bbao