Dear VMware Experts,
I have recently bought the following NAS from WD:
WD My Cloud DL2100
As per attached screenshot, under Storage Menu,  there is an option for creating iSCSI Targets.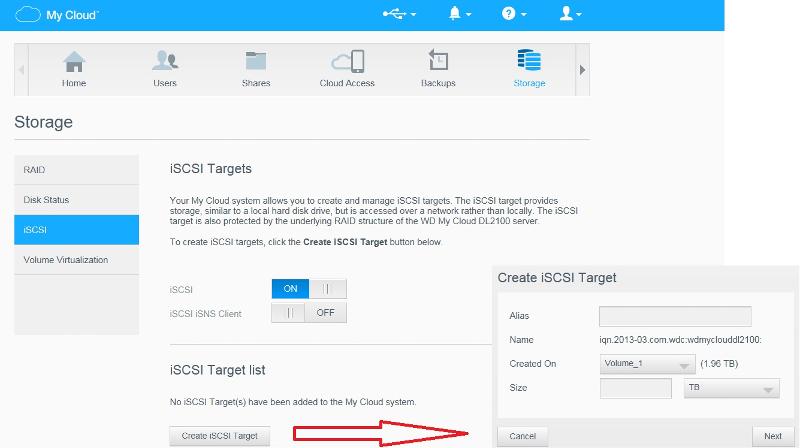 In my VMware 6 infrastructure I would like to connect the NAS/Storage to a specific VM.
The first and easiest option for me is to create a Network Share and Map it to the VM (which is running Windows Server 2012)
The Second option is to Create an iSCSI target.
Q1)
In theory I know that I have to add the iSCSI target to the ESXi , following I should create a datastore and finally from the VM I should create an additional Virtual disk to use the space of this Datastore.
With the reference to the attached screenshot could you advise the steps required in detail from WD and vSphere side?
Q2)
Do you recommend creating a Network Share or an iSCSI Target? And why?
Q3)
In case that the Controller of WD fails and the storage is configured as an iSCSI target, will the data be available if I directly attach the disk to a computer or will be inaccessible?
Thank you in advance,
Mamelas