Word 2016/Win10
I have a document with a numbered list. On the second level, what should be
a, b
... do not display at all. I see a black square.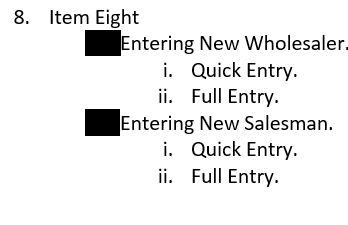 When I look at the settings (per Define New Multilevel List), nothing shows in the formatting-for-number field and I can't seem to type anything in that field.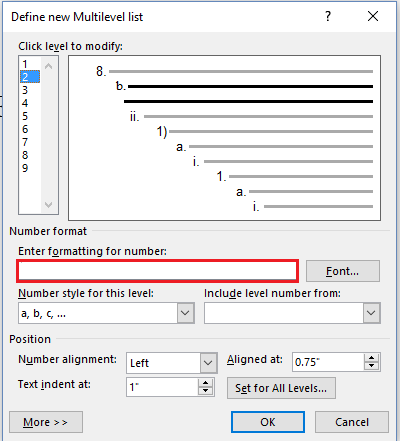 When I click
Font
the following window appears...

...when I clear the window I can see the normal FONT window.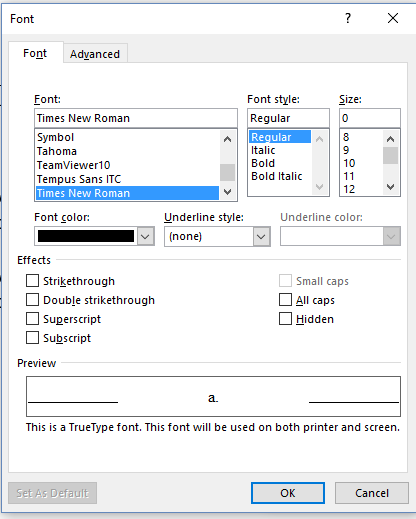 Can anyone deduce what's going on? Thanks! Please let me know if I should attach the (scrubbed) document.
Steve