We have Exchange 2007, previously we could have outlook clients external to the office connect and access emails I believe using Outlook anywhere. All of a sudden this no longer works, I used tectconnectivity.microsoft
.com to test Outlook connectivity, it passes all tests except the last (see screenshot).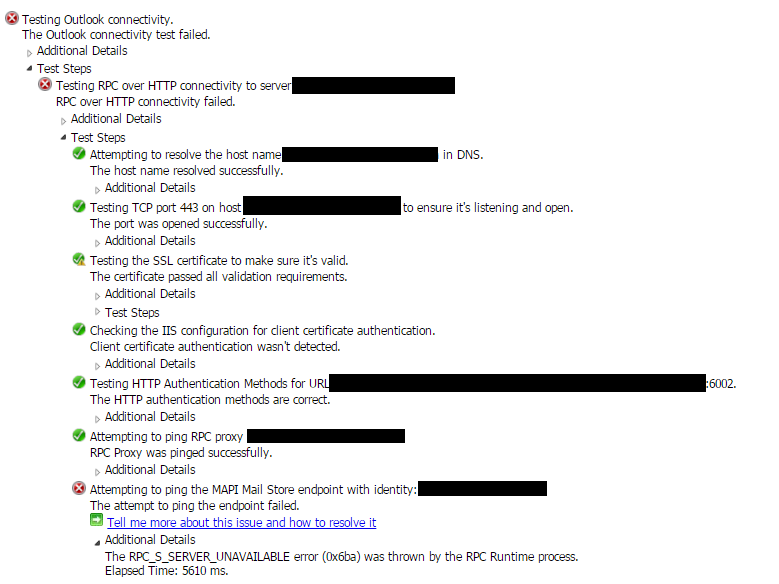 After doing some research I tested telnet to port 6001, 6002, 6004 to the Exchange server, 6002 and 6004 work however 6001 fails, I assume this is where the issue lies?
I've tried disabling Windows Firewall and IPv6 on the nic neither of which made any difference.
Any help or troubleshooting steps would be appreciated.