To cut down on wasted space, any unused features on our Server 2012R2 template were removed.
I am currently building a new 2012R2 domain controller, but am having problems reinstalling the AD-Domain-Services feature.
Here is the current status of "removed":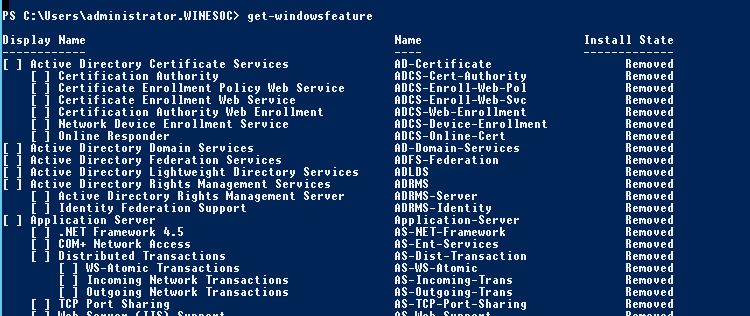 I understand that I should be able to mount the Server 2012 ISO (which is the D:\ in my case) and point the the sources\sxs location using the following command:
Install-WindowsFeature AD-Domain-Services - source d:\sources\sxs
However, when I try this I get the following problem:

I have also tried ignoring the source and just downloading from WSUS, but this still fails.
Help please! I need to get this DC finished by the end of the weekend.
Thanks