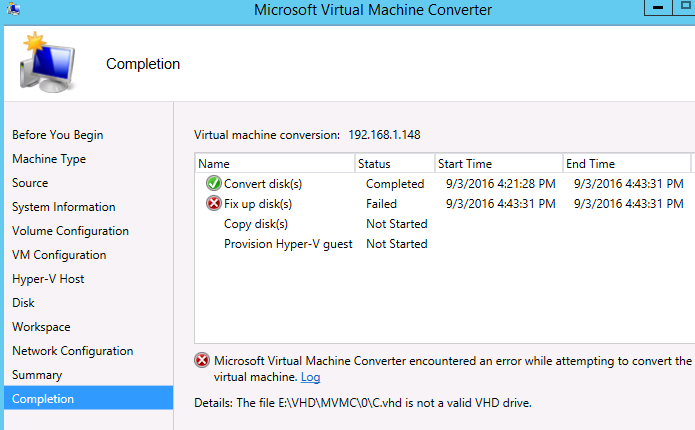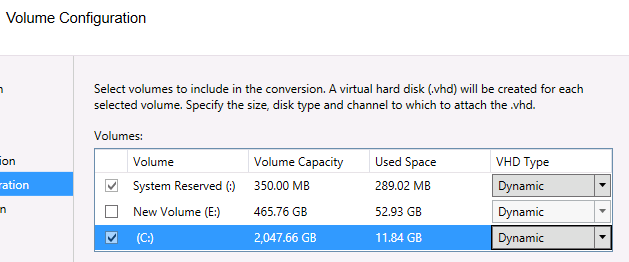 I am trying to convert a physical Windows 2012R2 Server PC to Hyper-V Server and getting an error during 2nd stage.
The size of OS on W2012R2 Server is 11.8GB (total space of C drive is 1.99TB)
As seen in screenshots, the used HD space of OS partition is < 12GB. During the conversion process, it created C.vhd which is 18GB on external USB HD. But it says "The file E:\VHD\MVMC\0\C.vhd is not a valid VHD drive.
When I checked Hyper-V server manager, no virtual machine has been created yet.
How do I fix this?