I have a strange issue which my PC, which has installed Windows 7 Ultimate 32 BIT. I have purchased a Bluetooth headset and I pair it with the machine and all goes well. It's paired and the icon shows in the Devices & Printers. So I then visit the audio icon on the bottom right of the taskbar, right click, open Playback devices and here is what it shows.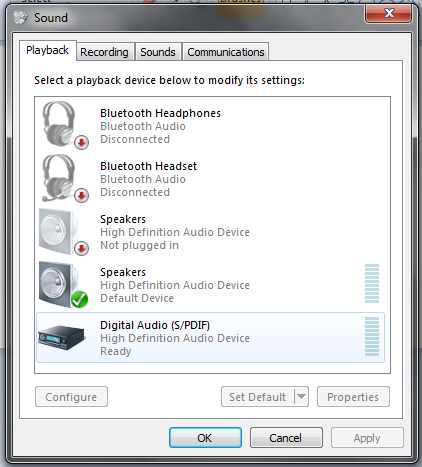 Both Bluetooth devices show as disconnected. I click to connect but nothing happens.
I have searched over the web and there are similar cases and different solutions but for some reason its still not working, im not sure if its lacking drivers or have outdated drivers. If it helps, I have connected the Device to my phone and it works perfectly.
Any help to solve the issue would be very appreciated.