I have an RPM file which I downloaded from the software publisher's website. I'd like to install the software on a virtual machine running openSUSE Leap version 42.1. I've tried using YaST2's Software Management GUI, as well as the RPM's command-line interface. Neither method has worked. When I use the GUI, I get the following error:

It appears as though the software manager is looking for a list, and that the list is missing from the RPM package file.
I saw an article suggesting that if I right-click on the RPM file name in the folder view, the pop-up menu should include an option to install the file. There is no such option on the menu. Perhaps that's because I'm not logged in as root – although I don't know why that would matter because the system could simply prompt me for root's password.
When I use the command line, the RPM complains about missing dependencies: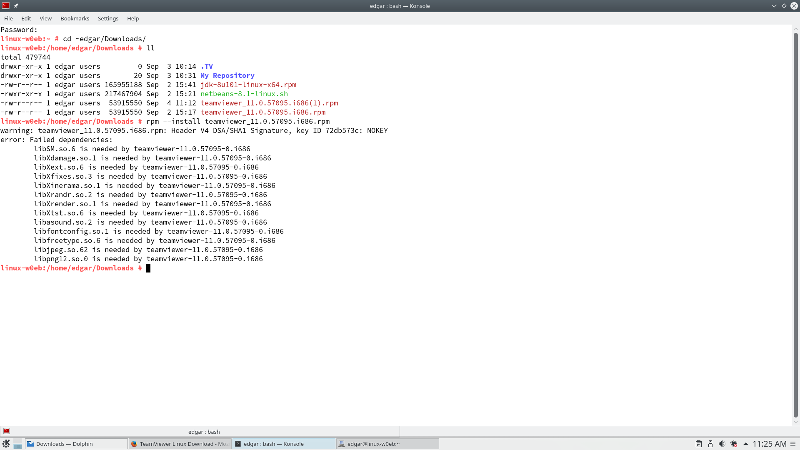 I'm assuming that if I can use the GUI, the software manager will automatically install any missing dependencies. Alternatively, from the command line, I could specify the "nodeps" option. However, I'm not sure that would result in a viable executable.
In the past, I
have
succeeded at installing this software! Unfortunately, I don't recall the steps I took. So, I don't remember whether it was via the GUI or the command line.