I want videos to default to open in VLC for Mac. However, no matter what I do they always try to open in Windows Media Player.
This is what I do to try to fix it:
(To make movies open in VLC by default): I right-click on one movie, then choose Get Info. I select "Open With", then "VLC", then "Change All".
I've done this. See screenshot1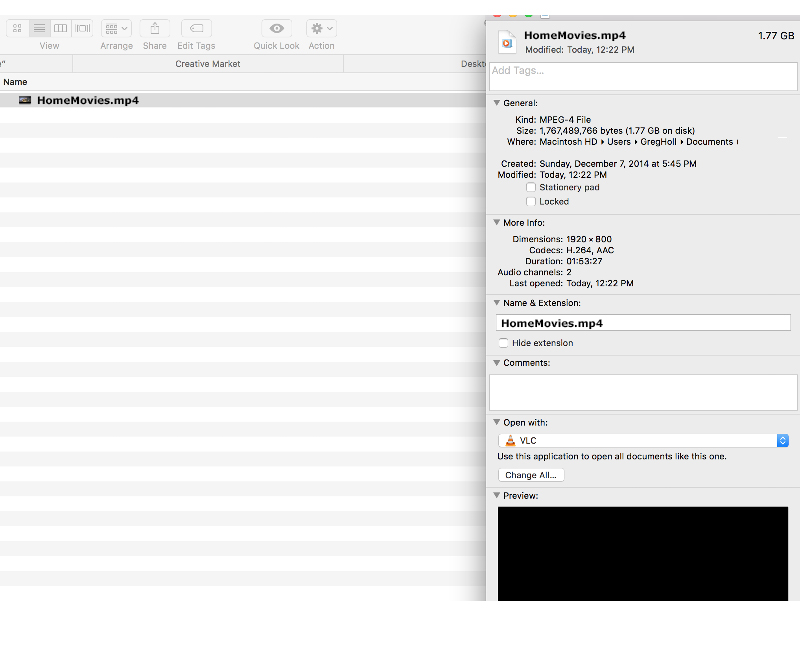 But it still sticks to Windows Media player. Weird.
See this screenshot: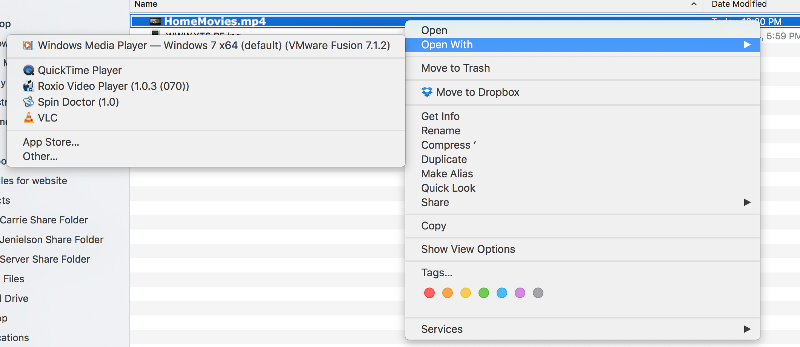 Any ideas what's wrong?
Thanks!
screenshot1.jpg
screenshot1.jpg