Hello Everyone.
I would like to see if there would be a way to close via another application the main menu open in my application.
Let's say you have: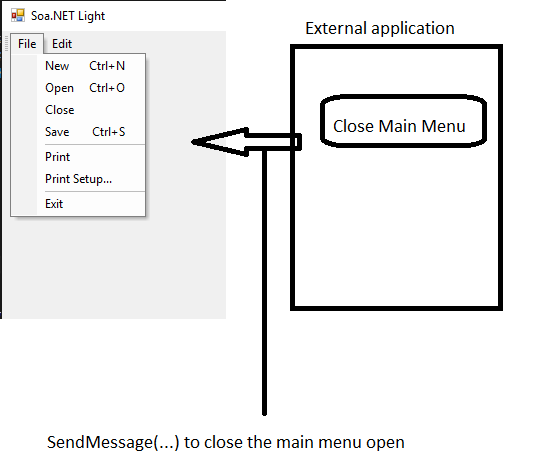 I have tried to apply a SetFocus on the mainframe or a WM_EXITMENULOOP message but no luck currently.
I even have applied a refreshwindow but the main menu resides open.
What could be the magic event to close the menu from another application?
Thank you very much in advance.
Best regards.
MiQi.