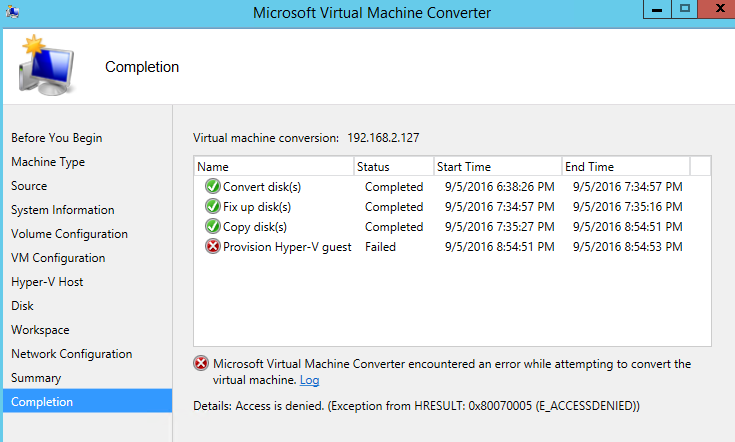 I am trying to convert a physical Windows 2012R2 Server PC to Hyper-V Server and getting an error during final stage.
As seen in screenshots, it fails on final stage. I can see that C.vhd has been created in \\192.168.2.123\Hyper-V\Vi
rtual hard disks\TESTVM (where 192.168.2.123 is W2012 Hyper-V server.
When I checked Hyper-V server manager, I saw TESTVM and it failed to boot with the error message shown on the screenshot.
Can you help?