HI there,
I have an awesome vacation program, that has a dashboard to enter days and into the calendar.
It has worked great for 2016, and now we are getting ready for 2017. The only problem is that there 2 months that have 6 weeks (April and December) These two months do not show that last couple days in the 6th week line.
The VB of course needs to work when info is sent through the dashboard to the newly added days in the 6th week.    
Thanks so much.
Chris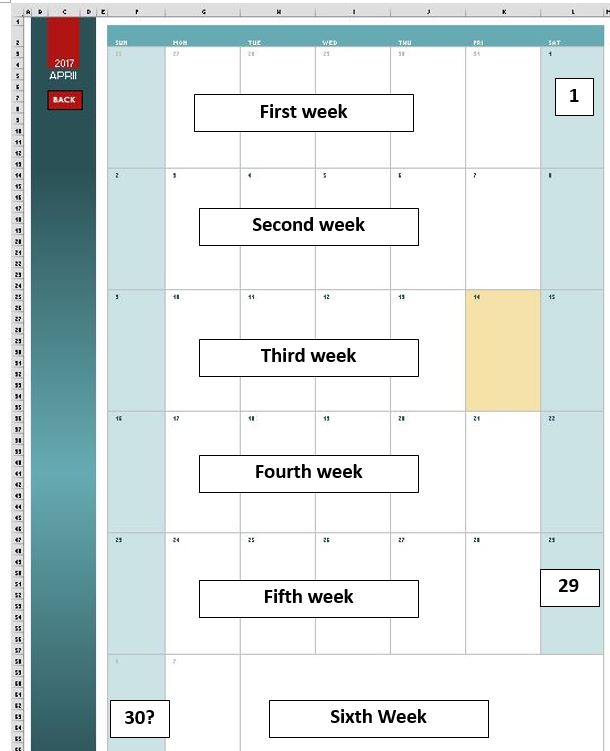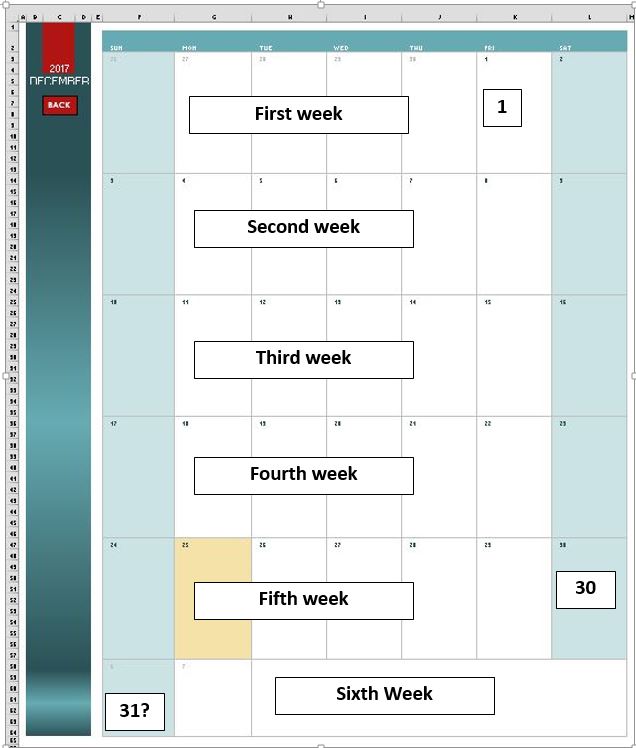 Stripped-for-help.xlsm