I have looked on a few VB forums and Googled till my eyes started bleeding. There is almost no information or examples of how to add command line arguments to your project so you can run functions of a compiled .exe file. Here is some code I have been working on to add the arguments. Very simple functions are to hide the form and click button1 on load.
Private Sub frmForm1_Load(sender As Object, e As EventArgs) Handles Me.Load




        CommandLineArgs()




    End Sub





Public Function CommandLineArgs()




        Dim clArgs As String = Environment.CommandLine




        For Each s As String In clArgs




            Select Case s.ToLower




                Case "/r"




                    Button1.PerformClick()




                Case "/h"




                    Me.Visible = False




            End Select




        Next




        Return CommandLineArgs(clArgs)




    End Function



Here is a screenshot of the Project Properties window with the Command Line arguments. This does not help it function in debug mode.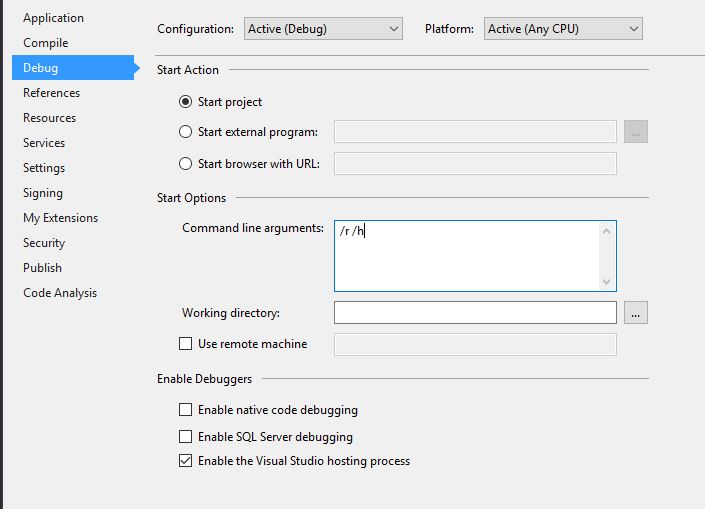 Any help on this would be greatly appreciated. (My code doesn't work) If anyone knows the correct method for creating these switches please help me.