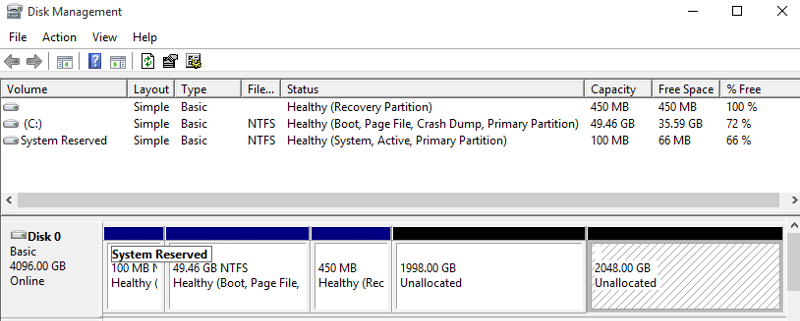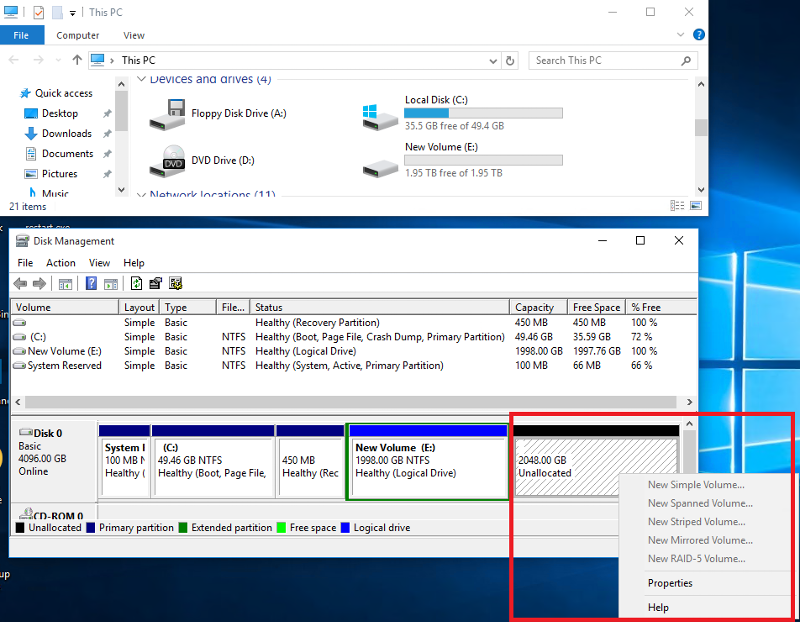 Hi,
  I have a virtual machine (VMWare) running Windows 10. I have allocated 4TB of disk space to this VM hoping to have two 2TB partitions.
 Currently OS is on C drive (49.4GB) and I have E drive (1.95TB).
 In DiskMgmt.msc, I still have 2,048 GB unallocated and I can't create a simple volume off that.
 I wish I could have created one big 4TB partition, but I know it is not doable.
 But I thought I could create multiple volumes in one computer.
 How can I utilize 2048GB space in this virtual machine?
Thanks.